Home »

Mallorca
Mallorca: Tourist information, travel guide and accommodations
Here you find all Information about your next holiday in Mallorca.
Accomondations in Mallorca
Locations in Mallorca
Mallorca Tourist Guide
Mallorca is so much more than sun, sea and beaches. There are many things to discover and interesting places to visit year round. With the following information the fincas4you team would like to provide you with some ideas to make the best of your holidays in Mallorca. We have compiled a list of the best beaches, restaurants, pleasure parks, monasteries and other places of interest. You will find tips for excursions and hiking trips and the dates of festivities and markets, which are worth a visit.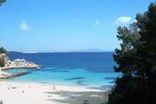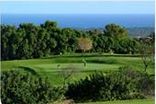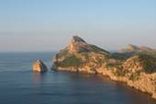 Your stay at your holiday home or apartment
Please respect the following guidelines during your stay at your holiday home or apartment
When you leave the house, please lock doors, windows, and shutters for security reasons.
Please take care of the key and use the safe deposit box, if available.
Water is precious on the island – please don't waste it and lock the taps.
Please switch off the outdoor lights during the day or while not needed.
Air condition should be turned off while doors or windows are open.
When it's windy, shut and tie the parasol. The same at night to avoid any damages caused by gusts of wind.
Please don't use chairs, sofas, beds etc. while wearing wet swimsuits.
Please don't move furniture out of the house, nor outdoor furniture into the house.
Please don't throw stones or pebbles into the swimming pool.
Never leave your children unattended at the pool!
Please be aware that the use of all facilities (especially of the swimming pool) is at your own risk.
Please handle all furniture and equipment with care and respect.
Please dispose of your litter using the green containers! In rural areas, the containers can usually be found at the side of the road e.g. at the next crossing. Garbage won't be collected from your doorstep!
Shopping tips: There are supermarkets in most village or towns, usually on the main street. The most familiar stores are Eroski, Mercadona or Spar. All offer a large selection of food as well as non-food goods (Mo-Fr 9.30 am - 9.30 p.m., many are also open on Sundays and bank holidays, from 10.30 a.m. - 2.30 p.m.). In every village you'll find at least one bakery ("forn" - sometimes only open in the mornings) and a small corner shop. Those will usually close between 2 and 5 p.m.
Generel information about Mallorca
Size of the island: about 3.700 km², with a coastline of about 550 km.
Inhabitants: nearly 815.000, half of them living in the island's capital, Palma.
Media: daily news, general information, events and entertainment is published in the Daily Bulletin, which is available at news agents island wide.
Emergencies
In case of an emergency you can call us any time on our service hotline 0034 659 460 349
In addition to that, the most important phone numbers are:
| | |
| --- | --- |
| General emergency call | 112 |
| Cruz Roja / Ambulance | 971 22 22 22 (Red Cross) |
| Policía Nacional | 091 (f.e. traffic accidents) |
| Policía Local | 092 (f.e. robbery and theft) |
| Guardia Civil | 062 |
| Fire-brigade ("bomberos") | 080 (Palma) 085 (rest of island) |
| Consulate UK | 971 71 24 45 |
| Consulate USA | 971 40 39 07 |
| Consulate Ireland | 971 71 92 44 |
| Consulate Sweden | 971 72 54 92 |
| Consulate Norway | 971 71 08 09 |
Medical Support
In the English newspapers (e.g. "Daily Bulletin") you will find advertisements of English speaking doctors. In case of an emergency you can also address yourself to the official hospitals like Son Dureta (Palma, 971 175 000), Llatzer (near Palma, Ctra. Manacor km 4, 871 202 000), Hospital Manacor (971 847 000). Recommendations: dentists: Dr. Skadi Lange (Palma, 971 761466 and 651 851 422), Dr. Volker Goebel (Cala D'Or, 971 659 713)
International medical centres with doctors of almost all fields: Ärztezentrum Porto Pi (Palma, 971 707 035/55, www.mallorca-med.com), Clinica Picasso (Palma, 971 220 666, www.clipic.de). In beiden Fällen wird 24-Stunden-Notfalldienst angeboten, und Sie finden Ärzte nahezu aller Fachrichtungen.
Tourist Offices
Palma, Plaça de la Reina 2, 971 712 216
Palma, Plaça Espanya, 971 711 527
Airport, 971 789 556
Cala Sant Vicenç, Pça Cala Sant Vicenç, 971 533 264
Pollença, C/Guillem Cifre de Colonya s/n, 971 535 077
Alcúdia, C/Major 17, 68, 971 892 615
Ca'n Picafort, Plaça Gabriel Roca 6, 971 850 310
And the larger villages and seaside resorts.
Driving in Mallorca
Most important: mind the speed limits! The rising number of accidents due to speeding or drunk driving has led to an increase in traffic controls on the island. The penalties in Spain considerable! So take your time and enjoy the landscape... On "Via Cintura" (Palma's ring road) and the other highways to Inca, Llucmajor and Andratx, the speed limit is 120 km/h. The country roads have a speed limit of 80 to 100 km/h. inside towns and villages 40 and 50 km/h are allowed. Using you mobile phone while driving is strictly prohibited.
In case of an accident or technical problem you have to put on the high visibility jacket BEFORE leaving your car. The BAC is 0.5.
Parking: Especially in Palma free parking space is rare and hard to find. Much easier, though more expensive, are underground car parks with 24-hours-service. Yellow lines on the side of the street mean "parking not allowed", blue lines "parking subject to fee"–ticket-machines are usually nearby, the ticket needs to be placed visibly behind the windscreen. Fees might vary considerably depending on location. Parking in the port area of Palma (opposite the cathedral) will cost around 1,20/hour, Mon-Fri 9.30 a.m. - 2 pm and 4 - 8 pm, on Saturdays 9.30 am to 2 pm (with a time limit of 120 minutes). All other hours are free of charge. The marking VAP (Vias de Atención Preferente) means: "No second lane parking allowed!" Especially in Palma this is handled with absolute strictness by the police.
Tip: If you park your car in the "Parc de Mar"-garage near the cathedral you can use a bicycle free of charge though numbers of available bikes are limited. You only need to show your parking ticket and leave a small deposit for each bike.
Local products, shopping, souvenirs and markets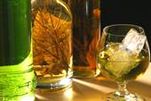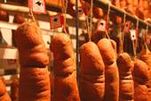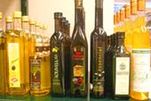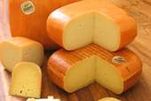 Mallorca has put a lot of effort in improving the quality and appeal of local products such as controlled cultivation and production, quality regulations and refinement. The most impressive example is certainly the development the wine industry has taken over the years. Local wine used to be more or less average in quality and with a few exceptions mass reigned over class. Today Mallorca's wines are highly regarded in the national and international market, collecting gold and silver medals on international wine tastings and fairs. So make sure you don't miss a glass of local wine...
Local winemakers
Wines of the following wine makers and vineyards are of excellent quality:
Miguel Gelabert (Manacor), his brother Toni Gelabert in the surroundings of Manacor
Jaume Mesquida in Porreres
Macià Batle in Santa Maria del Camí
Miquel Oliver in Petra
Hereus de Ribas in Consell
Son Bordils in Inca
Ca Sa Padrina in Sencelles
Anima Negra in Felanitx
Castell Miquel in Alaró or Can Majoral in Montuirí
C'an Vidalet close to Pollensa and Son Sureda between Manacor und Artà
Some bodegas offer guided tour, but pre-booking is essential (e.g. Jaume Mesquida, Santa Catarina, Macià Batle, Hereus de Ribas).
If you want to get an overview and some expert advice, best is to visit one of the following wine stores, which have the best bottles on stock and often the possibility to taste the wine by glass:
Malvasia Botiga de Vins (C/Joan Bauza 43, Palma), La Vinoteca (Pl. Virgen de la Salud, Palma), Isla Catavinos (C/Guillem Massot 45, Palma), Sa Vinya (C/Ronda de Migjorn 79, Lluchmajor), La Casa del Vino (Avd. Salvador Juan 73, Manacor), La Bodega Andratx (C/des Port 114, Port D'Andratx), Finca Gourmet (C/Sa Luna 16, Sóller).
Local products
The label Producto Cinco Estrellas (5-star-product) along with a quality seal ("Indicació geografica protegida") stands for quality. Keep that in mind, when shopping for local products like
Hierbas and Palo, fine digestives and liqueurs (highly recommended are the products of Vidal Catany).
Olive oil – watch out for the excellent, mild "Aubacassa" oil of Dauro, which is grown and filtered close to Manacor or the spicy and intense Solivellas from the Alcudia and Pollensa bay area.
Sobrasada – the famous sausage made of pork with lots of tasty paprika. Enjoy it spread on your favourite bread or use it to add an interesting flavour to salsas, gravies or pasta sauce.
Paté – especially delicious when made from the so-called black pigs "porc negre" (e.g. made at "La Luna" in Sóller, the island's oldest sausage and meat factory).
Cheese – the most famous one is Mahón cheese which is produced in Menorca, but there is also a good selection of cheeses made in Mallorca available on local markets or in the supermarkets (e. g. "S´Atalaia" or "Formatges Burguera").
Pa de Figo – dried bread made of figs, aniseed liqueur and crushed aniseed.
Flor de Sal – a delicious sea salt made of the "salt flower" which is collected by hand in the salines of Es Trenc. It is available in many shops on the island either pure or in sophisticated blends, such as Mediterranean, black olives, hibiscus, rose or curry.
Honey – natural, non-refined honey is for sale on many markets. Watch out for Sa Carrotja honey made in Ses Salines. Try the ones mixed with figs, almonds or chestnuts for a real treat.
And, last not least, Ensaimada – the sweet spiral yeast cake made with lard and topped with plenty of icing sugar. Purist love the plain version but it is equally delicious filled with cream, topped with apricots and sobrasada (!) or with a soft pumpkin centre ("Cabell d´Angel" - Angels´ Hair). Ensaimada is a popular gift and widely available pre-packed in light cardboard for easy transport.
And because Mallorcans are proud of their products, they celebrate them on local fairs: e.g. snails (May, Sant Jordi), herbs (June, Selva), melons (2nd Sunday of Sept., Vilafranca de Bonany), Llampuga (the "golden mackerel", end of Sept., Cala Rajada), blood sausage (beginning of Oct., Sant Joan), Bunyols (last Sunday in Oct., Petra), olives (Nov., Caimari), honey (Nov., Llubi), mushrooms (Nov., Mancor de la Vall), partridge (Dec., Montuiri). But the most colourful and important fair on the island is dedicated to wine and held in Binissalem, the most important wine growing area of Mallorca. The "Festa des Vermar" is celebrated a full week at the end of September with processions, the famous grape battle, an open air banquet on the streets and wine tastings.
If you want to visit producers, vineyards and farms yourself you will find a lot of inspiration, information and opening hours on http://www.illesbalearsqualitat.cat. Besides tourist offices and the participating producers stock the official map "Agrorutes del Bon Gust". This really helpful "route planner" shows all routes on the map plus all addresses, phone numbers and opening hours of the farms and producers on the back.
Souvenirs
More souvenir tips: Siurells, these funny little clay statues with red and green dots are pipes at the same time, Greixoneiras, the traditional brown clay pods can be used for cooking or as a baking tin and are sold on the markets at a very economic price, appealing artwork and household articles made of olive wood (i.e. "oliv-art" at Manacor), glass-works by Gordiola, Lafiore and Menestralia, finally, leather products – especially from the centre of leather trade: Inca.
More shopping tips: The most commonly known supermarkets are Eroski and Mercadona. In addition there are the three large Carrefour supermarkets with a wide selection of international food (one in the big shopping mall "Porto Pí", one in Avd. General Riera near Via Cintura, one in Coll D'En Rabassa, near the airport) and the Alcampo shopping-centre (directly beside the motorway Palma - Inca, just before Marratxi). A combination of shopping and amusement is the Festival Park Marratxi (Motorway Palma - Inca), with more than 100 shops and restaurants on 35.000 sqm. There are outlet stores, art craft markets, about 30 restaurants serving any kind of food from snacks to full meals, a nightclub, a 22-tracks-Bowling Centre, a multiplex cinema, the animal show "Green Planet", a skating centre and a lot more. The chamber of commerce has recently published a shopping guide for Mallorca, listing more than 229 shops which offer a 10 to 20 % discount for users of the guide. The guide is for free and can be picked up at the tourist offices or obtained directly from your tour operator.
Markets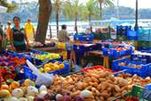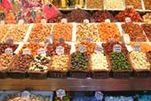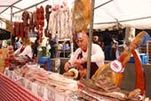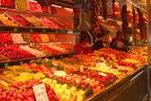 Mallorcans love their markets. Not only can you buy almost anything - from food and clothes to artwork, plants and flowers and sometimes even living animals - markets are also popular for meeting friends and neighbours. The markets of the island are busy, colourful and fun. The most interesting ones are Sineu, Santanyí, Lluchmajor, Pollensa or Santa Maria del Camí.
| | |
| --- | --- |
| Monday: | Caimari, Calvià, Lloret, Manacor, Montuíri |
| Tuesday: | Alcúdia, Artà, Campanet, Llubi, Porreres, Porto Colom, Santa Margalida |
| Wednesday: | Andratx, Capdepera, Colónia de Sant Jordi (nachm.), Llucmajor, Petra, Port de Pollensa, Santanyí, Selva, Sencelles, Sineu, Villafranca |
| Thursday: | Campos, Consell, Inca, Sant Llorenç, S'Arenal, Ses Salines |
| Friday: | Algaida, Binissalem, Can Picafort, Llucmajor, Maria de la Salut, Son Servera |
| Saturday: | Alaró, Búger, Bunyola, Cala Ratjada, Campos, Costitx, Esporles, Manacor, Porto Colom, Santa Margalida, Santanyí, Sóller |
| Sunday: | Alcúdia, Felanitx, Llucmajor, Muro, Pollensa, Porto Cristo, Sa Pobla, Santa Marià del Camí, Valldemossa |
Flea markets
| | |
| --- | --- |
| Saturday: | Campos, Magaluf, Manacor, Palma (Avingudas) |
| Sunday: | Artá (first Sunday each month), Consell, Inca |
| Monday: | Santanyí |
Restaurants and Food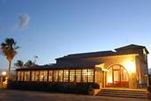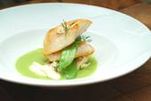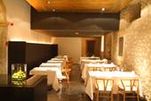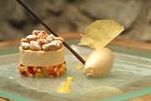 Mallorcans say "Bon Profit" – which means "enjoy". Lunch or dinner are important events all over Spain and are celebrated accordingly. Especially on Sundays whole families plus friends come together for an extensive lunch which can last for hours. With more than 2500 restaurants on the island it should be easy to find the right place to enjoy a tasty lunch or dinner. Almost every cuisine of the world is present, but make sure you don't miss the delicious Mallorcan food. It's diverse and abundant, made from local produce and with a notable influence of Turkish, Arab, Jewish and Roman cooking. Mallorcan cuisine offers simple peasant meals but also elaborate dishes that are difficult and time consuming in preparation. Local products are key, such as full flavoured tomatoes from Banyalbufar, oranges and lemons from Sóller, lambs and goats from the mountains, fruits and vegetables from the centre of the island, porc, beef and dairy from the south and finally fresh fish and other seafood from the coast. Not to forget the exquisite wines from the different areas.
Tapas! A tapa can be nearly anything: barbecued, cooked, roasted, pickled – with meat, fish, seafood or vegetables. Tapas are served in mini servings ("para picar") or as normal / half servings ("una ración / media ración"). You can enjoy tapas as a starter or order 3 or more as a main course. Most Spanish restaurants offer a standard selection of tapas, but a real treat are the specialised tapas bars, which can offer up to 50 different variations. Locals will usually order tapas for the whole party (enough to cover the table entirely) and will share the food among each other. If the choice is too much go for "tapas variadas", a selection of the most popular tapas served on one plate.
Something quite exceptional is the Menu del Día, which is served daily except weekends in all restaurants and which includes a starter, main course, dessert, a bottle of wine, water and coffee. Prices in most restaurants range from 08,00 € to 13,00 €, more sophisticated restaurants usually charge a bit more, but prices will still be below 20,00 €. If you want to try the delicacies served in the island's top restaurants at an economic price, the Menu del Día is an excellent choice.
Tip: In Mallorca's restaurants – like on the Spanish mainland – you have to wait to be seated. Prices shown in the menu don't include the 7% VAT (I.V.A.). The bill is usually made per table, individual bills are very unusual. The waiter will return your change on a small plate or tray, leave your tip on the plate before you leave (as a guideline about 5% of the total bill).
Speciality of the island
Pa amb oli: roasted, nearly salt less bread with a spread of garlic and tomatoes and a good drizzle of olive oil. Heartier versions include e.g. ham, jamón serrano and/or cheese.
Sopes mallorquines: hotpot made of bread and vegetables and a good deal of cabbage.
Frito mallorquin: a kind of roast potatoes with offal, vegetables and olive oil.
Arroz brut: "dirty rice", saffron-spiked rice hotpot with vegetables and meat or fish.
Tumbet: a vegetable casserole based on potatoes, onions, eggplants and peppers with tomato sauce.
Conejo con cebolla: rabbit with plenty of onions and a very tasty gravy.
Cordonizes: barbecued quails
Lomo con col: cabbage leaves stuffed with pork, sobrassada, pine nuts and raisins.
Peix mallorquina: fish with red peppers, pine nuts and raisins.
Porc negre: so called black pig, local breed of pig with tender and tasty meat that is usually barbecued
Trampó: crunchy salad made of red and green peppers, onions and tomatoes, sometimes topped with tuna and shrimp
Cap Roig: the scorpion fish from the waters around Cabrera is delicious despite his grim look.
Gambas de Sóller: the dark red, rare shrimp which can only be found at the Sóller coast range among the best shrimps in the world.
Caldereta de Llagosta: delicious hotpot with lobster, usually only available on pre-reservation
Llampuga: kind of mackerel, locally called "storm fish" as its fishing season starts, once the first storms have passed Mallorca
Flan casero: homemade sweet pudding with caramel topping
Gató with ice cream: this fluffy almond cake is usually served with almond ice cream
Greixonera de Brossat: a cheesecake baked in the traditional clay casseroles "greixoneras"
Hiking and biking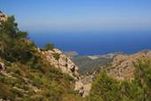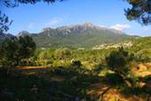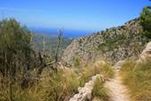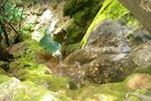 A pleasant climate, beautiful landscapes and a network of hiking trails of around 300 km make the island a popular destination for hikers. If you choose one of the easy routes or a demanding mountain tour for experienced hikers, there are a wealth of flora and fauna and marvellous views to be discovered.
We recommend suitable outdoor outfit and equipment and please stay on the marked tracks as some will be leading through private estates (signpost: "coto privado") and passage is only allowed on the tracks. If you come across a gate or a fence and passage is allowed, please make sure you shut it after passing. Never light fire and don't leave any garbage along the way! Summer and late spring and autumn are hot, so always take enough water with you. Another option is to discover Mallorca by bike. The local government has been promoting cycling tourism for more than 40 years and is steadily expanding the network of routes and trails (approx. 240 km currently developed). Bike hires are available in most resorts and offer anything from the simple city-bike to professional mountain bikes (i.e. Mallorquin Bikes in Cala D'Or, www.mallorquin-bikes.de, phone 609 237 637)
Golf, tennis, horse-riding, watersports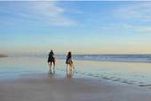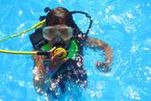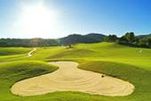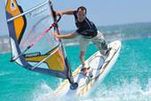 For fans of the golf sport the island is heaven. There are 24 courses (incl. three non-public courses), with more come. Green fees range from 50,00 to 120,00 €, caddies will cost about 40,00 € and trolleys around 4,00 € to 7,00 €. Here some selected locations of the island:
Golf Alcanada – 18 holes, Par 72, 6.477 m, challenging. Marvellous sea views (Ctra. del Faro s/n, Port D'Alcúdia, www.golf-alcanada.com, 971 549 560).
Golf Pollensa – 9 holes, Par 35, 2.652 m. Challenging, slightly hilly landscape, magnificent views (Ctra.Palma-Pollensa km 49,3, www.golfpollensa.com, 971 533 216).
Capdepera Golf – 18 holes, Par 72, 6.273 m, challenging. Steadily ascending after hole 14. Panorama views at the end of the course. (Ctra. Artà-Capdepera km 3,5, www.golfcapdepera.com, 971 818 500).
Canyamel Golf – 18 holes, Par 73, 6.186 m, entertaining and challenging. Shelters, ditches, rocky surroundings, many climbs. (Avda. D´Es Cap Vermell. www.canyamelgolf.com, 971 841 313).
Golf Son Servera – 9 holes, Par 36, 2.978 m, challenging. Short fairways, fast greens, one of the oldest courses of the island (Urb. Costa des Pins, www.golfsoncservera.com , 971 840 096).
Pula Golf – 18 holes, Par 71, 6.003 m. About 10-years-old, also suitable for beginners (Ctra. Son Servera - Capdepera, km 3. www.pulagolf.com , 971 817 034).
Golf Club Vall D´Or – 18 holes, Par 71, 5.824 m. Long fairways, marvellous views over the countryside and the sea (Ctra. Porto Colom - Cala D´Or, km 7,7 near S'Horta. www.valldorgolf.com , 971 837 001).
Golf Son Antem East – 18 holes, Par 72, 6.372 m, suitable for beginners. (Ctra. Lluchmajor, km 3,4. 971 129 200).
Golf Son Antem West –18 holes, Par 72, 6.293 m, challenging, tournament course (Ctra. Lluchmajor, km 3,4. 971 129 200).
Golf Son Termens – 18 holes, Par 71, 5.272 m. Sophisticated, modern course, built to ecological standards. Short, narrow fairways, wonderful views of Palma (Ctra. S'Esglaieta, km 10, about 15 min. north of Palma. www.golfsontermens.com , 971 617 862).
Golf Son Vida – 18 holes, Par 71, 5.740 m. Oldest course of the island (first player ever has been Rainier of Monaco), challenging, beautiful location (Urb. Son Vida, www.sonvidagolf.com, 971 891 210).
Son Muntaner Golf – 18 holes, Par 72, 6.347 m. Well kept and in a nice location. (Urb. Son Vida, www.sonmuntanergolf.com, 971 783 030)
Real Club Bendinat – 18 holes, Par 70, 5.650 m. Sophisticated and one of the most beautiful courses on the island, long tradition and long fairways (Urb.Bendinat; C/.Campoamor, s/n, www.realgolfbendinat.com, 971 405 200).
Golf de Poniente – 18 holes, Par 72, 6.430 m. Appealing design in an unspoilt scenery. (Ctra. Cala Figuera – Costa de Calvià, www.ponientegolf.com, 971 130 148)
Golf Santa Ponsa 1, 2 und 3 – 18 holes, Par 72, 6.545 m, course 1 allows for a fluent game, 2 and 3 open to club members only. (Urb. Santa Ponsa, www.habitatgolf.es, 971 690 211)
Golf de Andratx – 18 Loch, Par 72, 6.089 m, sophisticated course with views of the mountains and the sea. (Ctra. Palma – Andratx, www.golfdeandratx.com, 971 236 280)
La Reserva Rotana – 9 holes, Par 36, 2.815 m. Only for hotel guests, but in peak season also for guests of the restaurant (Ctra. Camí de Avall, km 3, Manacor, www.reservarotana.com, 971 845 685)
Golf Park Puntiró – 18 holes, Par 71, 5.546 m. Design by famous golf champion Jack Nicklaus. (Cami Vell de Sineu, km 9.45, S'Estanyol de Puntiró, www.golfparkmallorca.com, 971 603 851)
Golf Maioris – 18 holes, Par 72, 6.000 m. Open to the public only on request and from Monday to Friday, otherwise only for shareholders (Ctra. Cap Blanc, km 6.3, www.golfmaioris.es , 971 748 315)
Golf Son Quint – 18 holes, Par 72, 6.300 m. Only opened in 2007 this hilly course is next to the Son Vida Golf club. (Crta. Son Vida, www.hotelsonvida.com , 971 783 035)
Golf Son Gual – 18 holes, Par 72, 6.621 m. Sophisticated course which was opened in October 2007. (Crta. Palma – Manacor, exit Son Gual, www.son-gual.com, Tel. 971 785 888)
If tennis is your sport you will be spoilt for choice and will find clubs open all year round:
Alcúdia Tennis Club (606 455 900)
Club Tennis Pollentia in Port D'Alcúdia (629 658 610)
Port Pollensa Tennis club in Port D'Alcúdia (600 419 588 / 653 179 989)
Club Tennis Muro (630 652 465), Club Tennis Artà (657 311 572)
Club Deportivo Font de Sa Cala in Capdepera (971 563 291)
Tennis Center San Simo in Cala Millor (C/Los Almendros, 971 587 114)
Club Tenis Bella Vista Cala Millor (971 813 519 / 971 220 139)
Club Tennis Manacor (971 551 160)
Club Tennis Felanitx (971 582 264)
Club Tennis Cala D'Or (659 689 801)
Robinson Club in Cala D'Or (13 sand courts)
Club Tennis Llucmayor (971 661 660)
Horse riding has a long tradition in Spain and there are many well-established riding schools around. To discover the island's beautiful landscapes on a horseback or take a ride along the beach can be an unforgettable experience. Another highlight is the visit of one of the trotting-races at the Manacor hippodrome on Saturdays (Ctra. Palma - Artà, km 49).
Diving fans will appreciate the wild, cliffy coastlines of the west and in the east of the island. Hidden caves, extraordinary rock formations and an underwater flora and fauna of exceptional diversity. For security reasons you should prefer guided diving excursions. There are various diving schools on the island, e.g. in Cala D'Or, Porto Petro, Cala Figuera, Puerto de Andratx etc.
The sea around Mallorca belongs to the most popular sailing grounds of the Mediterranean. Sailing boats and yachts can be chartered in almost all marinas but a valid license is required. Beginners will find sailing or surf schools in most ports also with English-speaking instructors. Guided boats tours are available e. g. at the `Caribia Yacht Charter´ at Porto Colom (656 288 179) or ask in your local tourist office.
Aquaparks and nature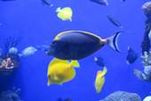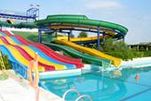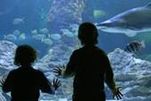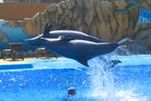 A nice experience for the whole family: a day-out in one of the big aqua parks. Fun and entertainment with slides, pools and dolphin shows is guaranteed. The parks are open from May to October. Kids will also enjoy an outing to one of the nature preserves to observe wild animals, reptiles or exotic birds.
Hidro Park and Super Golf
In Port d'Alcúdia: Smaller than the Aqualand in Magalluf or Arenal but a nice selection of coloured slides in all shapes. Relax in the nicely landscaped gardens or opt for a round of golf on the 18-hole-minigolf-course. There's also a restaurant and a café. The park is only open in summer (Port D'Alcúdia, Avda. Tucán, 971 891672, adults 15,00 €, children 8,00 €, www.hidroparkalcudia.com).
Palma Aquarium
A really spectacular seawater park which is a one-to-one copy of the natural habitat and ecosystem of the oceans. Discover the spectacular beauty of the sea. 55 fish tanks show an exceptional variety of flora and fauna of the Mediterranean, the Indian Ocean, the Atlantic and the Pacific Ocean. Observe more than 8000 specimen of 700 different species in this fabulous underwater world. The aquarium is open all year. (Motorway Palma-Llucmajor, exit 10. Follow the signs to "Can Pastilla". The aquarium is at the beginning of the street C. Manuela de los Herreros i Sorà - number 21. Opening hours 10:00 – 18:00 hrs. Last entry 17:00 hrs. Adults pay 18,50 €, children (age 4 to 12) 14,00 €
Aquarium Mallorca
Discover the sea: This aquarium in Porto Cristo has more than 115 windows on two levels to observe the flora and fauna typical for the waters around Mallorca. Species include coral fish, rays, tuna or squids, but also typical sea weeds and colourful corals (C/Gambins, 7, in Porto Cristo, 971 820 971).

Waterworld
This aquarium in the small seaside resort Colonia Sant Jordi has its focus on the waters around Cabrera. The official visitor centre opened in 2008 and gives a fantastic insight of flora and fauna of the archipelago, which is one of the most cherished nature preserves of the Balearics. More than 4000 fish and shellfish can be observed in 17 fish tanks. Guided tours will start every full hour, the tour includes 2 short films about the archipelago. The aquarium is open all year from 10:00 to 14:30 hrs and from 15:30 to 18:00 hrs.
Exotic Parque
In the East: The Exotic Parque Los Pájaros just off the country road from Porto Colom to Porto Cristo is home to more than 600 specimen of about 100 different bird species such as parrots, marabous, cockatoos, flamingos, cranes and many more. If you arrive early you can enjoy the daily parrot show from 11.30 a.m. to 1 p.m. Not less fascinating are the ancient cactuses growing in the vast gardens, which are up to 4 meters in height. Peacocks swagger around the grounds, there is a petting zoo for children and a nice playground with trampolines. (Cales de Mallorca, 971 183 492).
Marineland
Southwest: Spectacular dolphin shows are the main attraction of the marineland, but there are also trained sea-lions, dancing parrots and monkeys. The fish tanks include sharks, piranhas and other tropical fish, but also penguins. And the "Casa Tropical" is home to snakes, crocodiles and turtles. More attractions for kids include a playground with a miniature train and a mini-motorbike course. If you would like a break you can take a drink in one of the two cafés, one overlooking the sea, the other one at the flamingo lake. Alternatively you can relax at the nice sandy beach, which is just next to Marineland, and come back later to continue your visit. (C/Garcilaso de la Vega, 9, Costa d´en Blanes, 971 675 125, adults 16 €, children 11 €, www.aspro-ocio.es).
Aqualand Magaluf
Southwest: Waterslides, pools and whirlpools in all varieties will keep your children busy all day. For even more fun there is a playground, trampolines, a kart-course, an adventure river and the lake surrounded by lawns. For refreshments and snacks you can choose from a simple bar, a cafeteria, hamburger-station and a pizzeria. (Ctra. Cala Figuera s/n, 971 130 811, adults 17,00 €, children 12,00 €, www.aspro-ocio.es).
Western Water Park
Southwest. A theme park with cowboy shows, Mexican dance groups, high diving etc. (Ctra. Cala Figuera Sa Porrasa, 12-22, Magaluf, 971 131 203, adults 16,00 € Euros, children 11. www.wester-park.com).
Es Foro de Mallorca
Centre: Close to Binissalem this entertainment park is set around a castle-like main building and includes a waxworks museum, a small water park with slides (less spectacular than the Aqualand parks), a kart-course, a playmobile western town and minigolf, bar, restaurant and a souvenir shop (Ctra. Palma - Inca km 25, 971 511 228).
Green Planet – Reptilarium
Theme park next to the shopping mall "Festival Park", Marratxi. "Green Planet" is a theme part built on 9000 sqm area and one of the most spectacular attractions of its kind in Europe. Enjoy a walk through tropical rain, cross rope bridges, pass waterfalls and temples and feel like Indiana Jones for a day. There are also different sections with animals from Africa, Central- and South-America, Asia, the Mediterranean and the deserts. Crocodiles, turtles, chameleons, snakes – about 6.000 animals in total. Other attraction are the botanical collection of exotic plants, a "Wildlife"-shop, a playground, a cinema, and a picnic ground (motorway Palma - Inca, km 7,1, inside Festival Park Marratxi, 971 605 481, www.greenplanet.com).
Aqualand El Arenal
El Arenal: Another theme park from the Aqualand group. On more than 207.000 sqm visitors can enjoy the latest in wild water fun, the adventure lake "Lago Aventura" (an adventure parcours which would be a challenge for Tarzan), two huge whirl-pools and of course a variety of waterslides. Parents will find an area to relax in the gardens. There are restaurants, ice-cream bars and snack bars, boutiques, spectacular shows with parrots, raptors and reptiles and trampolines. (Ctra. Palma - Arenal, km 15, 971 440 000, adults 20,00 €, children 14,00 €, www.aspro-ocio.es).
Festives and holidays
Majorcans love their local markets, fairs and festivals. Be it the local saint, historical events or a fair for local products such as wine, herbs or olive oil – there are plenty of occasions to gather with family and friends, to drink, eat and make music. Furthermore, there are important processions and pilgrimages especially over Easter. We have listed the most important ones below, the local tourist information offices can provide more information:
05.01. – "Cabalgata de los Reyes Magos". The night before the "Holy Kings". The arrival of the Three Magi is celebrated in most ports along the coast, when children are waiting impatiently for their Christmas presents. In Palma the arrival is a big event, including a carnival-like procession with fun vehicles and bands, sweets for the crowds and at least 150.000 people lining the streets to welcome the kings. 16.01. – Revetla de Sant Antoni. The festival of St. Antoni Abad has its origins in Sa Pobla, where it was first celebrated in 1365. In most villages people will dance around bonfires (foguerons), singing old songs and beating pastoral drums (ximbombes). It's the night of the "espinagades" – pies stuffed with a delicious mixture of vegetables, eel, and spices. 17.01. – Beneides de Sant Antoni. In honour of St. Anthony animals and kettle are blessed by the local priests. 19.01- – Revetla de Sant Sebastiá. This day is the first of a two-week festival period in Palma in honour of the patron saint of the capital: many events and concerts, street festivals, stakes, barbecues.
Even carnival is celebrated in Mallorca – obviously not in the same manner as in Rio or the German and Swiss strongholds – but still there is a children's' processions (Sa Rueta) on Saturday and another carnival procession for adults on Sunday (Sa Rua). The Mostra de Cuina, is a culinary festival which runs over ten days, presenting more than 20 different restaurants and wine producers – check your local tourist office for more information.
Easter is the most important religious event of the island ("La Semana Santa"). Processions are held in the smallest village, but the impressive ones are in Palma, Manacor and Pollensa. In Palma there is a procession every day organised by the different brotherhoods, reaching their climax in the big common procession on Maundy Thursday – with about 5.000 penitents from 30 brotherhoods.
The second Sunday in May is dedicated to the Feast of the Brave Women of Sóller, in memory of the victory over the Turkish pirates in 1561. Men, disguised as pirates, are trying to overtake the town and are forced back by the women. Merry reconciliation is celebrated later in the bars... Similar festivities (for similar causes) take place in August in Pollensa ("Moros i Cristians", very nice!) and in September in Sa Pobla. Middle of July – Festes de Sant Jaume in Alcúdia, Calviá, Binissalem, Santanyí, Muro and Porto Colom. End of July – Festes de Santa Catalina Tomás, Valldemossa, with procession.
And finally New Year's Eve: people gather in front of the city hall just before midnight (in Palma as well as in any other village/town). Tradition has it that with each stroke of the clock one grape needs to be eaten to guarantee luck and prosperity in the New Year. The New Year is welcomed with an impressive fireworks and a big open-air party.
Language
The local language is Mallorquín (a variation of Catalán) and Spanish ("Castellano"). English is widely spoken, especially in the tourism industry. Anyway, being able to use at least a few Spanish words and phrases can make things easier.
Below a small list of some important Spanish vocabulary and idioms (pronunciation in italics where different from writing)
| englis | spanish / mallorquín | pronunciation |
| --- | --- | --- |
| Good morning (about until noon) | Buenos dias | |
| Later | Buenas tardes | |
| Good night | Buenas noches | notsches |
| Thank you, many thanks, please | Gracias, muchas gracias, por favor | mutschas |
| Sorry | Perdón | |
| Yes, no | Sí, no | |
| Goodbye | Adiós | |
| I didn't (don´t) understand | No lo he entendido / No lo entiendo | |
| Do you speak English? | Habla usted Ingles? | |
| I / we (don't) like it | (No) Me (nos) gusta | |
| I don't want this | No quiero esto | |
| How much is it? | Quanto vale (cuesta)? | |
| Expensive, cheap, for free | caro, barato, gratuito | karo |
| My name is... | Me llamo... | iamo |
| My wife, my husband | Mi esposa, mi marido | |
| My daughter, my son | Mi hija, mi hijo | iicha (like german "ach") |
| My friend | mi amiga, mi amigo | |
| My girl / boy friend | Mi novia, novio | |
| How do I get to... | Como llego a... | iego |
| ...the monastery? | ...al monastério? | |
| ...the beach? | ...a la playa? | |
| Where can I find... | Dónde está... | |
| ...a supermarket ... | un supermercado | |
| ...a bank ... | un banco | kachero |
| ...a fuel station ... | una gasolinera | |
| ...a restaurant ... | un restaurante | |
| A table for two, please. | Una mesa para dos, por favor | |
| To start a meal one says: | Que aproveche! (Castellano), Bon profit! (Mallorquí) | ke aprobetsche! |
| Red / white / rosé wine | vino tinto, blanco, rosado | |
| Champagne, beer | cava, cerveza | sserwessa |
| Water (sparkling, still), orange juice | Agua (con gas, sin gas), sumo de naranja | |
| Waiter / waitress | camarero / camarera | |
| What do you recommend? | Que me recomienda | ke me rekomienda |
| The food is good, excellent | La comida esta buena, excelente | |
| The bill, please | La cuenta, por favor | kuenta |
| Weather | El tiempo | |
| Sunny, warm, hot, friendly | soleado, cálido, caluroso, despejado | |
| Overcast, cloudy, hazy, rainy | cubierto, nublado, brumoso, lluvioso | iuwiosso |
| It's very hot (cold) today! | Hoy hace mucho calor (frio)! | |
| Sun, rain | sol, lluvia | juvia |
| Car | el coche | kotsche |
| Refuel (full) | Lleno por favor | iene |
| Unleaded fuel | gasolina sin plomo | |
| Parking | aparcamiento | |
| Open, closed | abierto, cerrado (Mallorquin: abert, tancat) | |
| Occupied, free | ocupado, libre | |